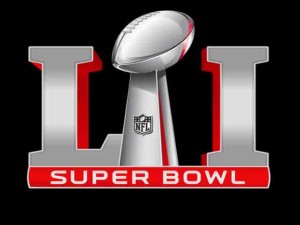 By Mike Wien
February 6, 2017
Welcome to my 18th year of providing an irreverent review of the Super Bowl Commercials.  This year was particularly challenging for the advertisers in trying to break through the clutter by being provocative and memorable while navigating our polarized political environment.  It was challenging for me too as it appears most of the commercials have gone from the "Wow!" response we expect (Apple 1984), to a "What?" response.
Maybe so many of the major players of the past (Visa, FedEx, Toyota, Doritos and, eTrade)  are realizing the $5 million spent in this environment is not worth it.  Please bring back the Clydesdales, the Bud Frogs, and the FedEx caveman so when someone asks what was my favorite commercial, I will have an answer.  So here is my irreverent review of what we saw.  I evaluated each on three criteria:
Did the creative break through the clutter of incredibly talented advertising? (Many polls are just popularity contests and just stop here.)
Was the message relevant and did it reflect positively on the brand?
While the viewers might remember the commercial, will they remember correctly who paid $5 million to get their message out to the masses?
Ford – Ford demonstrates they are going further so you can in a commercial that highlights all the bad things that could possibly happen in a day.  With all the design and technology improvements that company has made, this is the best they could come up with?  Ford Ad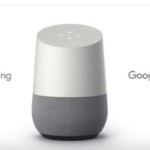 Google Home –  Here is Google's answer to Amazon Echo's virtual assistant.  This commercial focuses on the emotional benefits of coming home.  One of the rare Home runs tonight.  Google Ad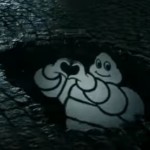 Michelin – Promoting the "Why" is a great way to communicate your message especially when the why is an emotional benefit.  But communicating emotion with multiple short vignettes is impossible and will only end up in a pot hole. Michelin Ad
Avocados Secret Society  –  Somewhere lost in the creative approach of reviewing secrets and alternative facts, they mention the healthy benefits of avocados.  In today's climate, they should have kept this commercial secret too.  Avocados Ad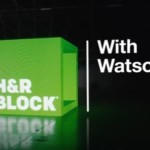 H&R Block  IBM's brings artificial intelligence (Watson) to help H&R Block customers save on taxes.  Great graphics provide the facts that make this claim believable. Cha-ching   H&R Block H R Block Ad
Skittles  –  A creative ad that drives home that everyone loves to eat Skittles in a fun and romantic way.  This one caught my attention.  Skittles Ad
Busch Beer –  Who drinks beer for the sound it makes?  Is that the best they can come up with for a "value" beer?   I guess that is why they call it the Busch league. Busch Beer
Go Daddy –  I used to be so critical of Go Daddy's commercials.  However, those commercial broke through the clutter and people talked about them.  This one does neither and can't even be helped by search engine optimization. Go Daddy Ad
LifeWTR, a Pepsi product wins the award for the most artistic ad of the night.  But artistic in this environment?  The critics should rain on their parade. (Disclosure Note:  Mike was a senior marketing executive at Pepsi in the 1980s)  Life WTR Ad
Intel 360  –  I guess this was Intel's attempt to come out from "Intel Inside," but the multiple examples they use need to be kept inside. Intel 360 Ad
Wonderful Pistachios  Ernie the Elephant talks about a nice benefit of Pistachios – a good source of protein.  Short, simple, and sweet with a hilarious ending.  It works.  Pistachios Ad
B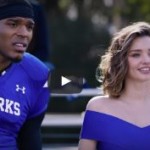 uick has developed a great formula for demonstrating how their car design has gone from old to contemporary.  But when they shifted the focus from surprise to a magical transformation, the fantasy, while entertaining, was too big of a leap for me.    Buick Ad
Honda delivered a great inspirational message full of celebrities about chasing your dreams.  I am just not sure how many new cars it will deliver.  Honda Ad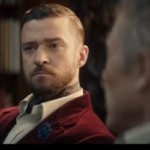 Bai – I don't know what to say. This is what you get when a celebrity has ownership in a company and wants to be in a commercial.  The only thing that could have saved Justin Timberlake in this one would be a wardrobe malfunction.  Bai Ad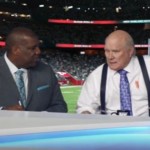 Tide – Here is a crazy and fun ad about getting the stains out. But Terry Bradshaw would have been a lot better in 30 seconds.  Why did they drag this out to kill the point?  However, the second ad shown at the two minute warning in the fourth quarter tweaked the first one and was clever.  Tide Ad
Coke – Here is a brand image ad that  does a nice job at celebrating food and ethnic diversity.  Maybe Coke knows best in going with a more serious approach to their commercials. And they have enough brand recognition to be able to run an image ad.   Coke Ad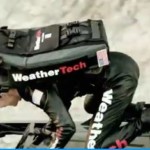 Weather Tech has been driving the "proud to be American made" benefit on the Super Bowl for the past three years.  This time, they finally told us what the product does and in a fun and dramatic way.  It is at best average, but that is a big improvement as they have cleaned up their act. Weather Tech
Febreze  –  This commercial does everything right.  It showcases the product and demonstrates the benefits and is relevant to the audience.  But talking about a smelly bathroom at the Super Bowl?  Stinky!  Febreze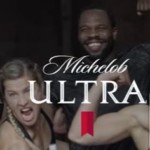 Michelob Ultra – You know I have to love this one.  Intense exercise.  Community and comradery. Brewed for those who go the extra mile.  They are speaking to me.  "Cheers" for this one. Michelob Ad
Turbo-Tax –  I have to give this team credit.  Coming up with a creative and fun way to talk about taxes is a high hurdle to jump over.  Providing answers to questions on your smart phone.  Now that is an idea you can bank on.  Turbo Tax Ad
Lexus Man and Machine – Great artistic dance performance by Lil' Buck Riley highlights the features of this "amazing" luxury sports car.  If they are trying to position this car beyond just safe and reliable, they are going in the right direction.  Lexus Ad
SquareSpace  John Malkovich is upset about someone having his domain name.  These providers of domain names and web sites are experts on how to build awareness on the internet.  They should stay in the space they know best.  SquareSpace Ad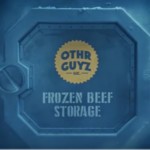 Wendys  –  Wow, what a creative way to demonstrate frozen meat.  Wendy's competitive advantage – "Don't settle for frozen meat."  I did not realize that was an issue.  Who uses frozen meat anyway?  Where's the beef?  In the freezer where this commercial should be. Wendy's Ad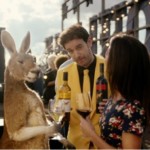 Yellow Tail Wine – There is so much fun happening at this party hosted by a Kangaroo that I forgot the ad was promoting a wine brand.  This is the first time in 40 years a wine brand has advertised on the Super Bowl.  Now I can understand why. Yellow Tail Ad
84 Lumber – This was a $15 million ad that was filled with emotion and a story line that built up to the big message: go to this website for the end of the story.  When the site collapses, his commercial that started on a shaky foundation became a construction disaster.  Someone needs to be taken out to the wood shed for this one.  84 Lumber Part 1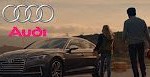 Audi spent $10 million promoting that Audi is committed to equal pay for equal work.  The challenge in this politically polarized environment is that there are people who will love this commercial and people who hate this commercial and it will have nothing to do with the car.   It's a winner with fathers who have daughters and women as long as they are not polarized.  Audi Ad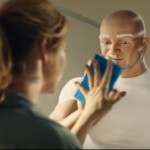 Mr. Clean –  Wow, a provocative ad from Procter and Gamble.  Their key customer fantasizing over her man who helps clean and he is not wearing 50 shades of grey.   They did not break through with bathroom odor, but this one will get noticed.  Mr. Clean Ad
Budweiser – If Budweiser drinkers were Hillary supporters, this commercial will be a success.  If Bud drinkers are more Trump supporters, then this commercial will be in a downdraft.  I will let you decide.  Either way, the departure from the Clydesdales who have won as many Super Bowls as Tom Brady is a mystery. Budweiser Heritage Ad
Kia – Melissa McCarthy stars in an action packed commercial that highlights all the battles environmentalists are losing and closes by introducing the Eco Friendly Niro.  Very funny, but maybe not to their target audience. Kia Ad
Its a 10 Hair Care – Here is a new product on the Super Bowl generating awareness for the brand.  Now, would someone please tell me what this product does for hair?  I can't even find the commercial on the internet to see what I might have missed.  Oh, what I could have done with that $5 million.
Evony the Game – I am not a gamer so I do not know if gamers want to see the actual game or a real life version of what the game represents.  On this one, I can only raise the question and defer to someone in the target audience…and there are plenty. Evony Ad
Fiji Water  – Hard to differentiate bottled water, but when your Specific Edge is the source, and the source is Fiji, focusing on a water fall on the Island is a good thing.  FiJi Water Ad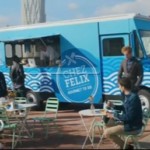 Wix.com  The future winners will be those who are best equipped to succeed  in a disruptive environment.  While this action is so spectacular that it might destroy more than a restaurant, it speaks to the most powerful tool for an emerging business- disruption. Wix Ad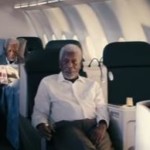 Turkish Airlines uses Morgan Freeman to very effectively communicate that flying is a great way to adventure to the unexplored.  But why Turkish Air over all the other international carriers?   Turkish Airlines Ad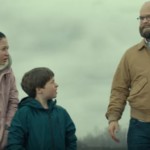 Sprint – Was Sprint looking for something outrageous to compete with the irreverent CEO of T-Mobile.  Well, they won on outrageous, but making a dad look stupid in front of his kids was not a cliffhanger.  Sprint Ad
King's Hawaiian Rolls – We are all guilty of hiding special foods from others in the house.  King's Hawaiian rolls puts their brand in that category that has a dramatic ending and should be a breadwinner.  King Hawaiian Ad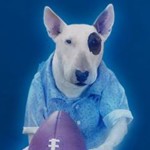 Bud Light's ad features the ghost of Spuds MacKenzie, a favorite 20 years ago, in a serious commercial about the importance of friendship.   Talking ghost dog, beer, Super Bowl – are they serious?  The only bright spot in this scary plot is "I have no thumbs."  Bring back the Frogs!  Bud Light Ad
Nintendo Switch  –  Simple concept for gamers.  Switch between hand held and big screen demonstrated while featuring the game.  Well done Mario.  Nintendo Ad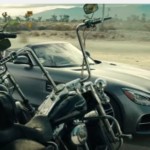 Mercedes AMG  –  How do you make a luxury sports car hip for a baby boomer?  Having Peter Fonda impress a bunch of motorcycle riders in a bar will work.  Mercedes Ad
KFC Gold –  KFC missed a golden opportunity to launch a great new flavor – honey mustard by letting the message get dipped into dumbness.  KFC Ad
Join the Twitter discussion using #WienSuperBowlAds and forward this link to others who might enjoy weighing in.
www.specificedge.com/superbowl2017